Our Restaurant Is Part Of A Local Collective
Harbwr Bar & Kitchen, founded in 2017, was the brain child of Mike Evans and Ross Barnes. When arguably the best location in Saundersfoot became available, Ross, who had cut his teeth in hospitality in Tenby as a youngster and went on to own a group of pubs in South London and Kent, jumped at the chance to move back to his home town and get involved. Mike had so far had great success with Harbwr Brewery in Tenby, as well as The Buccaneer and The Hope & Anchor. Applying their vast knowledge of the industry, their attention to detail and some locally brewed beers, Harbwr Bar & Kitchen quickly rose to the top of the pile as Saundersfoot's most popular eatery.
Harbwr Bar & Kitchen keeps going from strength to strength. Evolving with the trends in interiors and cuisine, Harbwr Bar maintains a modern and fresh atmosphere that has locals and tourists alike coming back for more.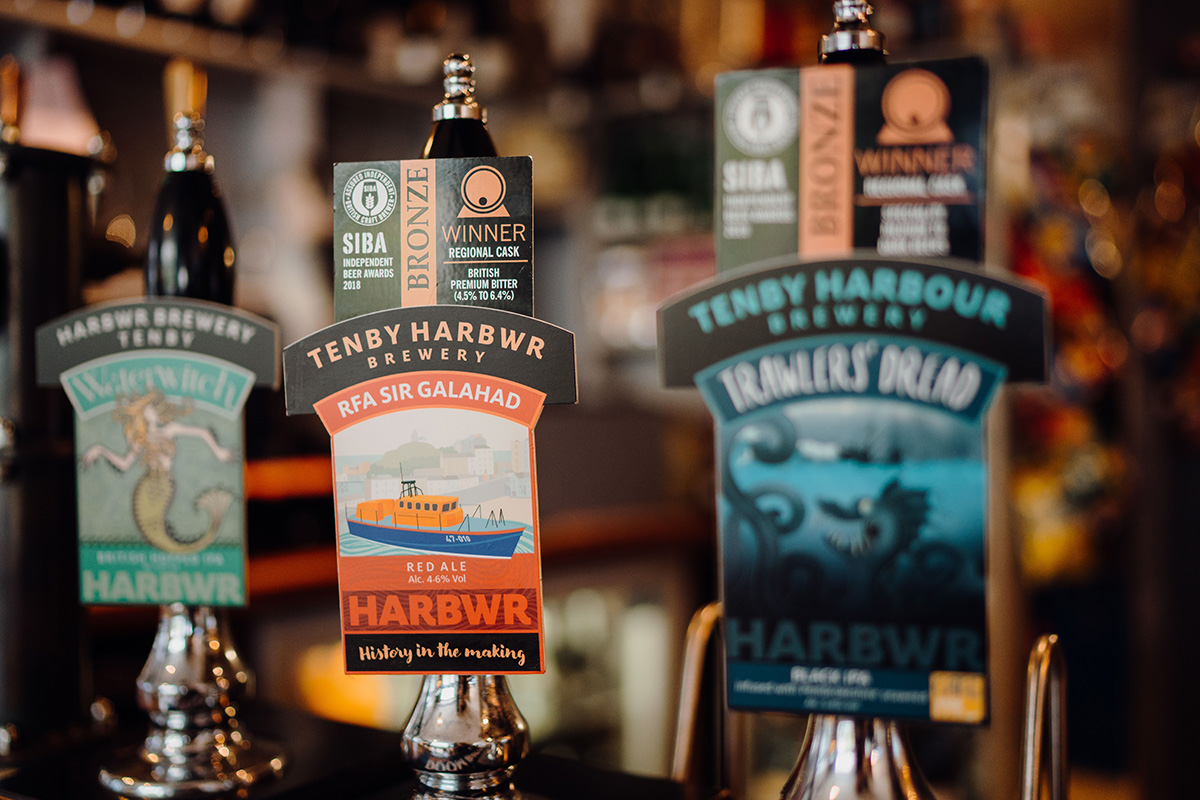 "Our priority has always been to bring our passion for what we do right to the customer. Great local beers and great local food in a comfortable setting."